Your shopping cart is empty!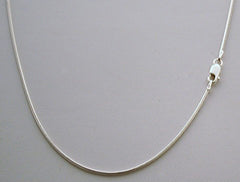 Sterling Silver Snake Chain - 18"
Type:
Silver Snake Chain
If you want to dress up your pendant and don't already have a nice sterling silver snake chain, try this one on for size. Won't kink and has a large lobster clasp. It is 18 inches in length.
$30.00