Your shopping cart is empty!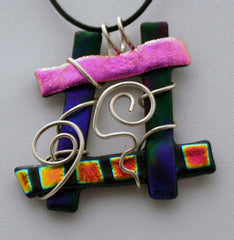 Pendants - Medium Dichroic
Type:
Pendant
Looking for a pendant that will go with anything? This might be the one. It is 1 3/4 × 1 7/8 inches long and is wire wrapped with sterling silver wire. It comes with an 18 inch black leather cord.
$42.00