Your shopping cart is empty!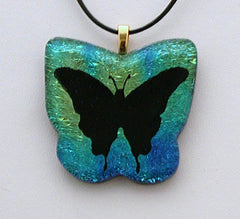 Pendants - Large Dichroic
Type:
Pendant
This hand etched pendant has tons of sparkle and will catch anyone's eye. It was fired 3 times and was hand ground to acheive its beautiful shape. It is 1 3/4 inches square and comes with an 18 inch black leather cord.
$47.00