Your shopping cart is empty!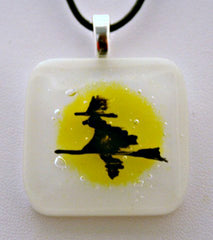 Pendant - Small Fused
Type:
Pendant
Witch way to go? This cute holiday pendant will put anyone in the halloween mood! The pendant is hand-painted and has been fired numerous times. It is 1 1/4 inches square and comes with an 18 inch black leather cord with a lobster clasp.
$28.00