Your shopping cart is empty!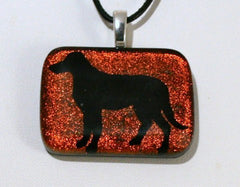 Pendant - Medium Dichroic
Type:
Pendant
Are you a dog lover? Then you will love this pendant. It is hand painted and fired three times to achieve this look. It comes with an 18 inch black leather cord and is 1 1/2 ×1 1/8 inches long.
$42.00