Your shopping cart is empty!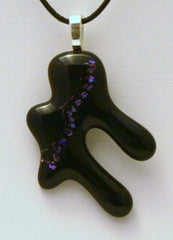 Pendant - Large Dichroic
Type:
Pendant
This ameoba shaped pendant actually seems to have many cells. It is black as night with purple/pink dot dicroic flowing in a single line through the piece. It comes with an 18 inch black leather cord and is about 1 1/2×2 inches at its widest points.
$37.00