Your shopping cart is empty!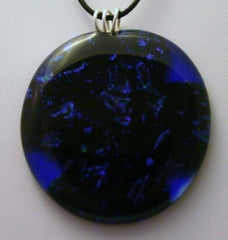 Pendant - Large Dichroic
Type:
Pendant
This piece is dark purple with a black/ blue background. It is a large piece but a bit more suttle. It is almost 2 inch square. A fine silver bail has been fired into the piece. It comes with an 18 inch black leather cord.
$45.00