Your shopping cart is empty!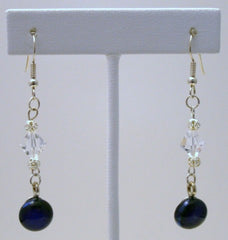 Earrings - Long and Lean
Type:
Earring - Long and Lean
These long dangly have lots of sparkle! They have deep blue dichroic cabachons at the bottom accented with Swarvoski and accent beads in between. These should go well with many of my blue dichroic pendants.
$20.00