Your shopping cart is empty!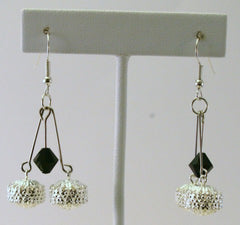 Earrings - Chandelier
Type:
Earring - Chandelier
These fun earrings have lots of swinging interest! These earrings hang like the one on the right in your ear. I have turned the earring on the left sideways to show you a side view. They have black Swarvoski beads in the center with silver accent beads.
$15.00