Your shopping cart is empty!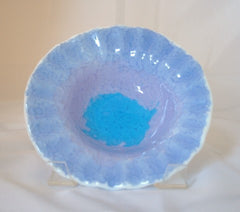 Fused Glass Bowl - Purple,Blue and Pink
Type:
Bowl
This is beautiful and vibrant ribbed bowl is for decorating or for using. It is an 8.5" round and 2" deep. I properly fuse and anneal each piece to ensure longevity and durability. Food friendly, but I recommend hand washing.
$45.00